DO NOT LET FEAR STOP YOU
REALLY, don't let fear stop you from getting a new home (when you need to sell your current home first.)

Or, another way to put it is: What are some of the most common fears and anxieties expressed by Home Sellers?

Seller anxiety about home repairs and staging can create so much stress that people sometimes decide not to bother, and often miss out on opportunities to move on to another home that better suits their current lifestyle. No need to fear - most properties will require little more than some cosmetic fixes. TLC, tender loving care that won't cost much, but will pay big dividends on the sales end, or at the very least, help the property sell faster. A good spring cleaning, some fresh paint and weeding out clutter can translate to extra cash and a quick sale!

Another question, "How much is my home worth?" Don't try to guess the value of your home - call your Realtor, they are licensed and trained to do a Market Analysis on your home based on current information.

Next, "How long will it take to sell my home?" This is usually based on the market activity in your area, and again involves the expertise of your Realtor. They are familiar with the current inventory of homes for sale, and have inside knowledge on the subject. However, an "outstanding home is an outstanding home." These are homes that are fabulous in any market and they just sell quickly.

Is home staging really important? YES!! I have read statistics that say staged homes sell 88% faster and for 20% more money. While there are some people who are extremely gifted in the area of home decor, this is an area that is usually best left to a professional. And according to the stats, it is well worth your investment.

There's always the question "Should I (Mr. or Mrs. Homeowner) be present during the showing?" This is an absolute negative - no. Buyers become very uncomfortable when sellers are present during their viewing. They don't feel comfortable asking questions or making comments, and sellers often tend to break in and try to take over the Realtor's job to do an overzealous "sales pitch." This is almost always a big turn-off to buyers.

RECAP: SO there's no reason to get nervous or even to back out entirely on selling. If you need more bedrooms or need an additional living area, just get on with it!

Call your Realtor, ask all the questions your heart desires, and they will be more than happy to help you, give you ideas and calm any fears.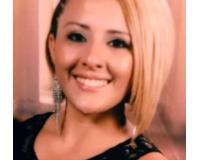 Author:
Kimberly Quintero
Phone:
432-231-8153
Dated:
November 7th 2017
Views:
6,662
About Kimberly: ...