ALL THE WORLDS A STAGE
ALL THE WORLD'S A STAGE - William Shakespeare
William Shakespeare gave us good advice that has held up for hundreds of years, and it is especially valid when considering selling your home. Taking the time to stage your home will likely mean a much faster sale, a higher sales price, and generally a more pleasant real estate experience. When potential buyers walk in your home, they look at it as a product, a desired object, they step into the experience as the symbol of a new and better lifestyle for themselves and their family. The best thing you can do for yourself and your buyers is to make their experience of viewing your home pleasant and memorable. YOUR HOME is center stage from the time they park their car at your curb, view the outside of your home and walk up to your front door. Be sure you should have your home dressed to impress!
We all have some tips and tricks to make our homes more appealing, but probably the number one piece of advice would be "swab the decks, matey!" This may sound funny, but it's a serious topic, critical to the sale of your home. Your home should look as though you are expecting photographers for a photo shoot from a New York magazine to arrive any moment. Don't laugh, bear with me, I want to impress upon you the value of the effort you are putting into the sale of your property. This means cleaning, shining and polishing everything from top to bottom, inside and outside your home. I know, it sounds like a lot of work, but we're talking about selling your home - and it's a BIG DEAL, with probably your largest financial asset in the equation. Touch up paint where needed. Place a colorful planter of flowers beside the (freshly cleaned or painted) front door, with a new welcome mat and perhaps a seasonal wreath.
Once inside, go through each room and cast a critical eye on every inch of space. Take that exercise machine OUT of the living room (just for the time being) while your house is on the market. Remove excess furniture, including those pieces that have seen their better days. It may even be worthwhile for you to place many items in temporary storage. You will be surprised how much larger and more appealing your home looks. Be sure to replace burned out light bulbs and consider new area rugs (you can use them in your new home.) Make certain your home smells fresh, with no pet or smoke odors. Have carpets cleaned, you'll be glad you did.
Bathrooms and kitchens are very important - make your bath appealing by displaying color coordinated rugs and towels. Make your kitchen look larger and more appealing by following the FIVE ITEM rule! That is, only allow 5 items on the kitchen counter. This can include your coffee maker, a bowl of fruit, and a few colorful canisters. Buyers want to see the counter tops, not your cooking utensils and miscellany. Again, this is temporary, for the time your home will be center stage. Besides, you may enjoy the new look so much that you continue to keep your home this way forever.
Also remember, staging your home is never meant to be insulting to anyone - your home is your own, and as such it is yours to decorate as you see fit. These are suggestions for those who are willing to go the extra mile to sell their home for top dollar.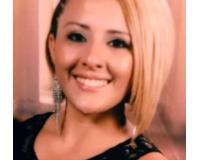 Author:
Kimberly Quintero
Phone:
432-231-8153
Dated:
October 18th 2016
Views:
488
About Kimberly: ...